New dealers have been added to Nibe and Hisense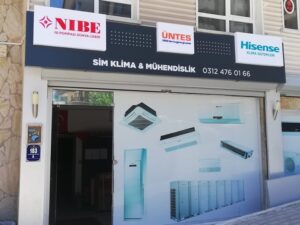 Üntes continues its efforts to establish dealerships across Turkey in Ankara. Lastly, Ankara Sim Klima & Mühendislik and Özbek Mühendislik started to serve as Üntes dealer within the scope of Nibe Heat Pump and Hisense Split Air Conditioner products.
Üntes, which has been operating in the air conditioning field for more than 53 years, entered into a partnership with the Sweden-based NIBE Group, which stands out with its heat pump products and has more than 15,000 employees worldwide, at the end of the last year. As a result of this partnership, with the heat pumps added to its product range and as the only authorized distributor of Hisense split air conditioners in Turkey, Üntes, which went into dealer structuring, now meets its users in Ankara through its 2 dealers.
Maintaining its dealer structuring all over Turkey, Üntes presents its energy-efficient, low-noise and high-tech heat pump products as well as Hisense Split air conditioners to the taste of its users through its dealers.